Herding
Ask anyone who knows me regarding the general statement that Samoyeds were bred for 'herding reindeer', and I generally have a few thoughts about that!  However, I do believe that Samoyeds helped 'drive' the reindeer herds, and their aptitude to work with livestock is definitely a valid trait that they possess.
In October, 2011, I took the Sershan Samoyed crew to a local Herding Instinct Test, which is a simple test to determine if a dog does have an inherent desire to work with livestock, and thus can be trained to be an official 'herding dog'.  Each dog is taken into a pen with a small number of livestock animals (in our case, three sheep), and the 'shepherd' or tester running the test, has you let the dog off leash and he works the dog while you stand back and watch.
I was totally impressed with my dogs, as they demonstrated that they continue to carry on ancestral traits, and further proved how versatile they really are!  Each of these dogs earned their Herding Instinct Certificate.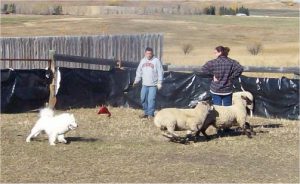 "Bowen" – Can Ch Sershan's I Got Rhythm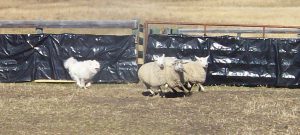 "Finnigan" – Sershan's Miller Light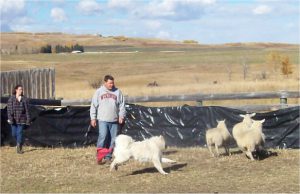 "Sider" – Can Ch Moonlighter's Stan Beside Her

Other Sershan Samoyeds enjoy herding, as well, and have earned their Herding Instinct Certificate, too!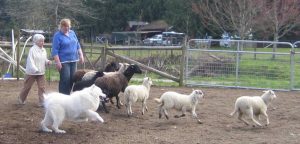 "Taiga" – Can Ch Sershan's White Lightning